Projekt ukončen, aktivity sítě pokračují

The Charles University Environment Center is pleased to issue a call for registrations for its third sustainabillity field trip to all Czech students studying at a non-Prague higher education institution. This sustainability field trip will be centred on the regional Styrian capital of Graz in Austria and take place on 8-13 September 2013 with the assistance of the University of Graz and the Regional Centre of Expertise Graz-Styria.
The indicative
programme
is as follows:
Day 1: Departure from Prague by bus; arrival in Graz approximately 7pm. Accommodation at JUFA Graz.
Day 2: Sustainable Development in Higher Education - sustainable development in the Czech Republic, Austria and sustainability, sustainability initiatives at the University of Graz, sustainability and personal engagement. Graz city tour.
Day 3: Regional and social entrepreneurship - Excursion to the Styrian Vulkanland & Ecoregion Kaindorf, including visits to Riegersburg castle and the famous Zotter chocolate factory.
Day 4: Waste management and renewal energy - visits to the Saubermacher recycling company and the Mureck model city for renewable energies.
Day 5: Revitalisation of old mining regions - departure from Graz to the former mining town of Eisenerz & a visit to the local 'Iron Mountain'. Workshop on the challenges of former mining areas. Stay at JUFA Eisenerz.
Day 6: Gesäuse National Park and regional development; return to Prague.
Logistics
The trip is fully funded for Czech students studying any discipline at a higher education institution outside Prague, including transport, accommodation and meals; a small returnable bond, however, will be charged for all successful applicants. The only requirements are a good knowledge of English and an eagerness to learn more about sustainability.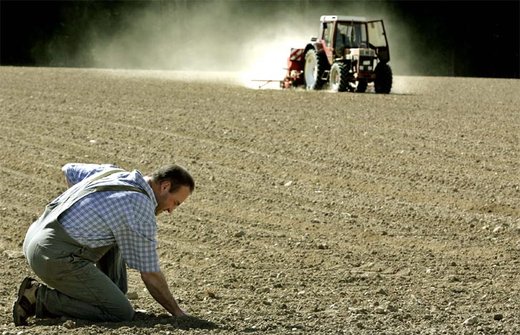 Transport to Graz will be by bus departing from and returning to Prague (students can also be picked up in Brno). Accommodation will be provided for all students and accompanying Environment Center staff at very comfortable JUFA youth hostels where meals will also be provided, including breakfast and dinner.
Students are expected to complete some written assignments as part of the coursework. Two (2) ECTS credits will be awarded after successful completion (a certificate of completion will be issued for recognition of credits).
Registration
There are a limited number of places available, so it's recommended that students register here sooner rather than later as preference will be given to those who enrol first.
For further information, contact This email address is being protected from spambots. You need JavaScript enabled to view it..
Download the English flyer here.
Download the Czech flyer here.